VISITOR COUNTER
No valid database connection Table './isovn_db/jos_vvisitcounter' is marked as crashed and should be repaired SQL=SELECT MAX(id) FROM jos_vvisitcounter
No valid database connection Table './isovn_db/jos_vvisitcounter' is marked as crashed and should be repaired SQL=SELECT COUNT(*) FROM jos_vvisitcounter WHERE ip='44.200.112.172' AND ( ((unix_timestamp(NOW()) - tm ) / 60 ) < '15' )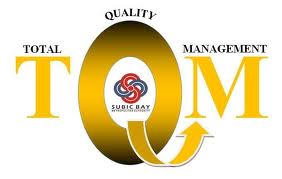 Total Quality Management (TQM) is a management approach that originated in the 1950s and has steadily become more popular since the early 1980s. Total quality is a description of the culture, attitude and organization of a company that strives to provide customers with products and services that satisfy their needs. The culture requires quality in all aspects of the company's operations, with processes being done right the first time and defects and waste eradicated from operations.
To be successful implementing TQM, an organization must concentrate on the eight key elements:
1.Ethics
2.Integrity
3.Trust
4.Training
5.Teamwork
6.Leadership
7.Recognition
8.Communication
This article is meant to describe the eight elements comprising TQM.
Key

Elements
TQM has been coined to describe a philosophy that makes quality the driving force behind leadership, design, planning, and improvement initiatives. For this, TQM requires the help of those eight key elements. These elements can be divided into four groups according to their function. The groups are:

I. Foundation – It includes: Ethics, Integrity and Trust.
II. Building Bricks – It includes: Training, Teamwork and Leadership.
III. Binding Mortar – It includes: Communication.
IV. Roof – It includes: Recognition.
<<

Start

<

Prev

1

2 3 Next > End >>


Page 1 of 3